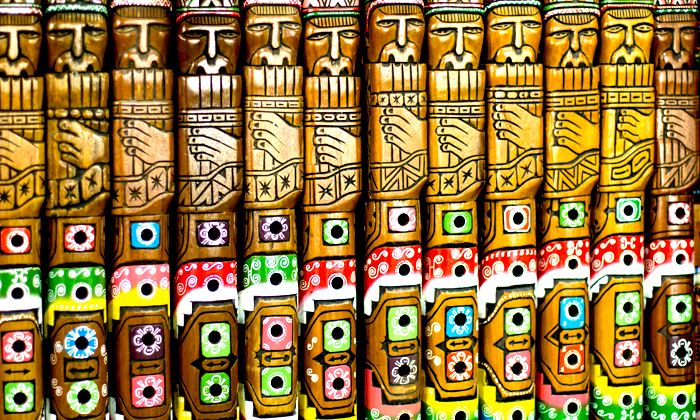 When I first I started doing business in Peru, I enrolled in a Lima-based language school called El Sol. I dutifully attended private classes every afternoon for several weeks and was taught by a wonderful young woman who was able to make the lessons interesting for me. No rote curriculum for her—we talked about the latest government scandals (sometimes racy, but always head-shaking), recipes for divine Peruvian specialties, and my business interests (the internet and digital media, of course). Almost from day one, I learned vocabulary that I could use both at work and with my new Peruvian friends. I attended the school again on two subsequent trips and even took cooking lessons in their lovely old colonial building.
Least this sound like an advertisement, I have no investment of any kind in El Sol. I just thought it was a terrific educational experience. And so, when they opened an online extension called Web Spanish, I enrolled. I have been an online student for many years now and have watched them evolve and expand their offerings as time has passed. They use Skype, both audio and screen sharing, and have a well-thought out levelled curriculum. I've had three teachers over the years and each one has worked hard (and successfully) to tailor the curriculum to me. My latest teacher, Edinson (his parents named him after Thomas Alva, but their English spelling wasn't ideal), has me reading wonderful short stories and discussing social issues that are important to both of us. Yes, we do grammatical exercises and these days he pushes me incessantly to step up to the next level, but boy does it pay off. I can't say I am a fluent speaker, but I am not too bad either. In addition to his instruction, I also watch the videos the school produces which make good use of humor to teach nuances of language and culture.
So why am I writing about this service? First, in case anyone wants to learn Spanish, I suggest you give it a try. But next, since I produce a lot of distance learning courses and other kinds of educational products, I realized that being a student again reminded me of some basic tenets of good instructional design. So what are they?
Organize and teach incrementally, adding and building with each lesson.
Make content relevant to the learner. No one pays attention unless the content is interesting or personally useful.
Use technology, not just for technology's sake, but for what it does best. In this case, to connect the learner with a teacher and content that the learner can't necessarily get in her own backyard and to allow a busy working person the flexibility to study at home.
Encourage the learner but do not pander to him. Motivate him to work hard to reach his goals.
We often say we want to make learning fun, but sometimes we forget to add the essential ingredient—humor!
Have you taken any online courses? Did you enjoy the experience? What made your course satisfying?