Augmented Reality to Increase User Engagement
24 Oct 2016, Posted by Children's Media, Distance Learning, Edtech, electronic books, English as a Second Language, instructional design, kids' media, Learning Science, Mobile App Development, Uncategorized
in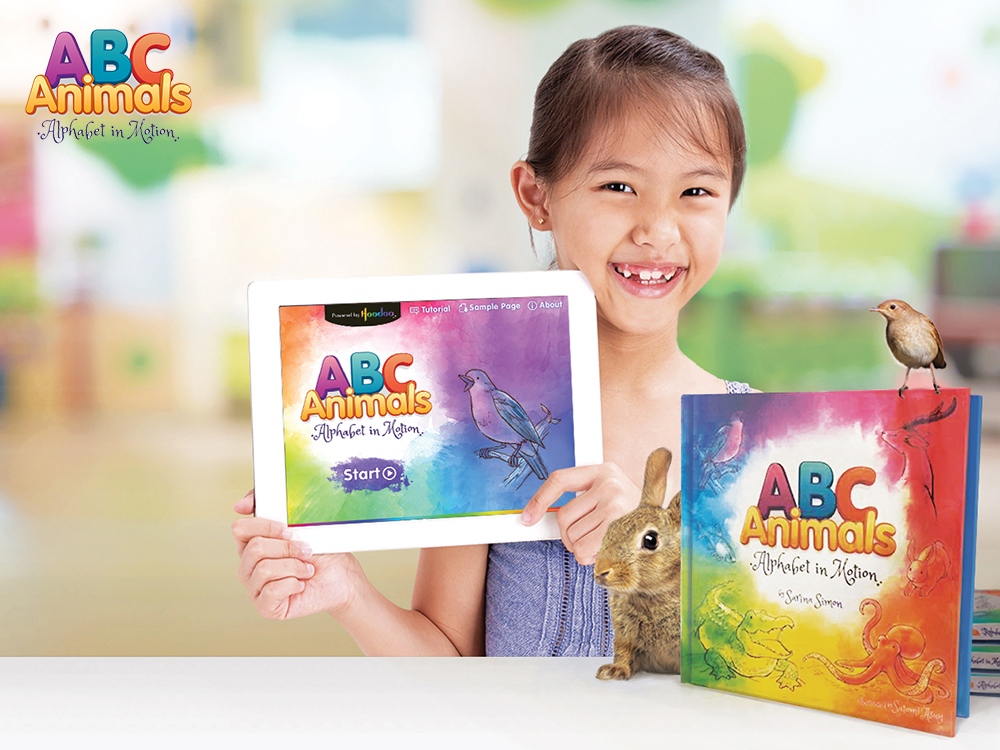 For some time now my colleagues, most of whom are younger and hipper than me, have been extolling the virtues of Augmented Reality.  And they are not alone.  Tim Cook, CEO of Apple, recently stated that he felt AR would be bigger than VR. And most market analysts agree that AR is going to become a huge market opportunity, topping $120 B by 2020.
The recent success of Pokemon Go with 100MM downloads worldwide, has made consumers more aware of AR but some would argue that Pokemon Go does not really use AR technology.  That's an argument that I can't enter into.   Whether it is truly AR or not, Pokemon has made consumers more aware of AR and that makes it a lot easier for me to explain to friends, clients,  and family what my team is up to these days.
So what are we up to? Just a few days ago we released a book called ABC Alphabet, Animals in Motion, which uses AR technology to increase user engagement.
The book looks like a typical (beautiful) alphabet book though this one contains both illustrations and photographic images. The 'special sauce" is in the use of the photographs, each one of which is the first frame of a live action video which answers a question about each animal. ABC Animals, Alphabet in Motion is available on Amazon and comes with a free app which can be downloaded from google play or itunes.
The interface couldn't be more intuitive.  The parent or teacher reads the book, asks the question, and then holds the app over the photo and the animal comes almost magically to life.  So far preschoolers we have shared it with are enchanted and frankly, so are their parents and teachers.  The book, which we made with a new tool we have created, is just the first in a series for preschool and grade school kids.
The tool is actually the main component of a service we are launching called Hoodoo.  Hoodoo is a low cost way for publishers to add AR to their materials, whether they are magazines, books, textbooks, ads or printed displays.
With Hoodoo, we can very quickly and cost efficiently retrofit or make new materials which include AR experiences and customized branded apps to go with them. This brings the possibility of increased user engagement within the grasp of anyone that uses print without the need to write code, understand code, or break the bank.
Am I excited?  Yes.  When I think about how AR can combine the positive emotional and intellectual impact of reading books with the power of video to enhance learning, I realize I am now an AR convert.  If you'd like to learn more about Hoodoo or AR in general, do contact me.  If your questions go deeper than my knowledge, I know my team can always jump in!